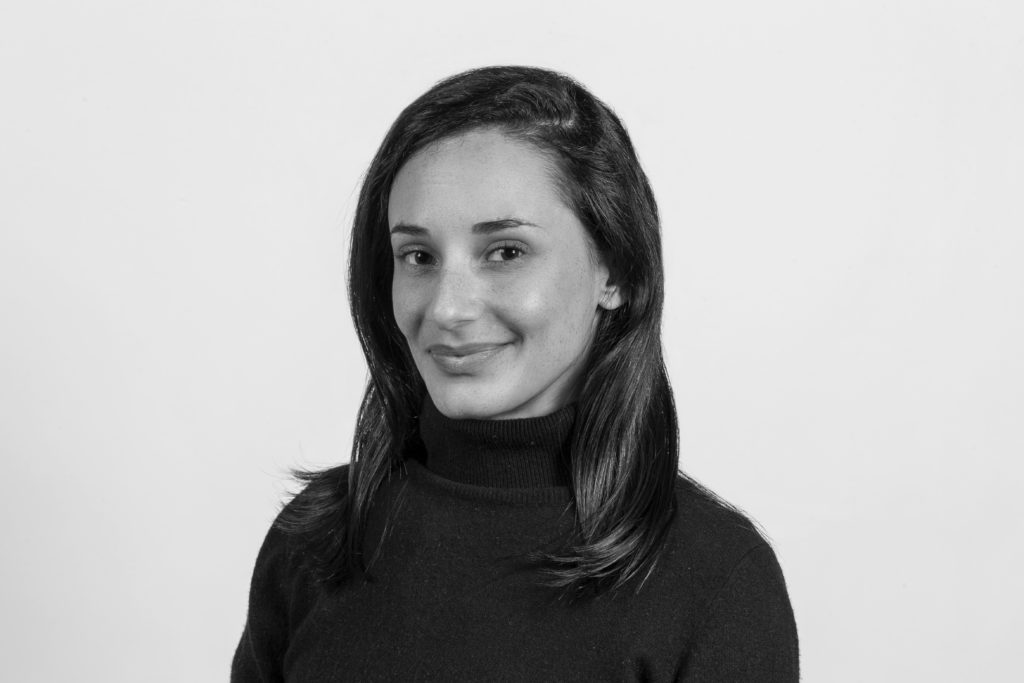 Bérénice Magistretti was born and raised in the French-speaking part of Switzerland. She studied International Relations at the London School of Economics, where she earned a Bachelor's degree, and then completed a Master's in French Language and Civilization at NYU Paris. 
Bérénice has always loved writing. As a journalist she got acquainted with Femtech and she is now driven by a mission: To give a voice to women's health. She is now transitioning to become a venture capitalist, leveraging the knowledge she acquired within the tech and startup worlds.
She reveals that she has had a hard time finding her path. We see it as a remarkably coherent journey that positions her as a strong leader in the Femtech world and a real asset for the development of our so-called Health Valley. Remember her name and share her (touching) story.
Can you describe your path to becoming a woman in tech?
From essays in high school to dissertations, writing has always been a huge passion of mine. Throughout the years, I did various internships and thus acquired work experiences in journalism, like, for example, at the International Herald Tribune in Paris (now the International New York Times), at the New York Times Syndicate, or, briefly, at L'Officiel, a fashion magazine in Paris – it was super fun but wasn't my vocation. 
At some point, I decided to move back to Switzerland to seek new opportunities. Many of my friends were launching their own startups, which I found very interesting. In 2015, I started diving a bit more into the world of tech, innovation and entrepreneurship. I worked with a Geneva-based organization called Seedstars which hosts international startup competitions in emerging markets.
It was very interesting for me. I had the opportunity to travel to Armenia and South Africa where I met amazing entrepreneurs trying to solve local needs through entrepreneurship. It was often social entrepreneurship. I thought to myself: "These people are so passionate and fascinating". So, I decided to start writing articles about this topic, freelancing for different publications like TechCrunch and Wired UK. 
As my parents live part-time in Saudi Arabia, I got to meet several local startups in a country that is still relatively closed to foreigners. Pitching them gave me some kind of edge as I needed to break into freelance journalism, which is a hard task. Then, in 2016, I decided to move to San Francisco to experience first-hand the Mecca of tech. I stayed there three years and worked as a venture capital reporter for the online publication VentureBeat. It offered me an amazing exposure to a sector that is tough to dive into!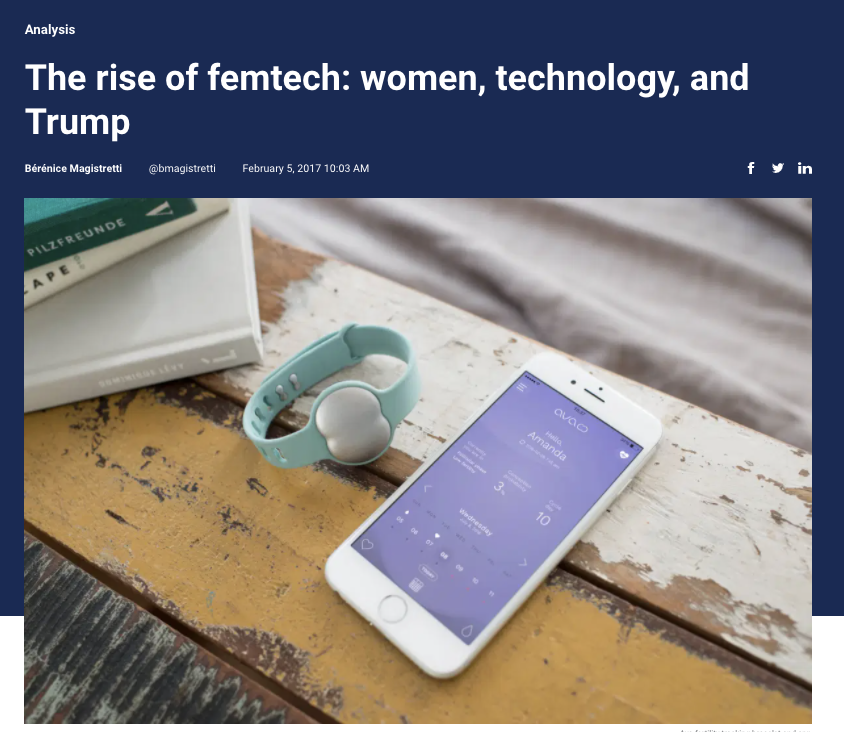 How did you become an investor?
At the time, I didn't have much experience or knowledge of Silicon Valley and venture capital.
I acquired an amazing exposure in San Francisco as I was able to meet investors and founders, and attend demo days at accelerator programs. That's when I dived into Femtech – female technologies that cater to women's health and sexual wellness.
You said no one was really talking about Femtech at the time…
Definitely not! I thought, wow, it's such a huge market. But the majority of venture capitalists and investors being men, they probably didn't understand the need or the market opportunity that was out there and so would often refer to Femtech as "niche".
I've been covering women's health and sexual wellness for the past few years. I have a column on Forbes and I also write for Vanity Fair London. It has allowed me to get to meet the most formidable founders and investors. A year and a half ago, I decided to come back to Europe and moved to London. But since the pandemic hit, I've been staying with my family in the Swiss Alps.
What really fascinates me with the women's health space is that beyond the science, technology, and medicine involved, it is really about empowering women – understanding their bodies, their sexuality, their hormones, their fertility, and the menopause journey.
Who helped you get acquainted with angel investing?
For the past year or so, I've been making small investments with my own personal capital. And have backed five startups so far: Three in the US and two in the UK – all related to women's health and sexual health. It has been amazing to discover Femtech as an investor. I joined a remarkable network called Alma Angels that makes it a point to support female founders.
You mentioned being inspired by startups. Who or what else influenced you in your choices?
Much of my professional journey was indirectly influenced by my parents. My father is a neuroscientist and studies the brain – he bears a very scientific approach. My mother is an amazing feminist and women's rights activist. She has fought all her life for equal pay, planned parenthood, and safe sex. She has her own NGO that helps women around the world through income-generating activities, education, and healthcare.
I would say that my parents played a big role in helping me becoming who I am. 
I've also met some amazing people in San Francisco. I had a wonderful Editor-in-chief at VentureBeat, who was incredibly supportive of me conveying my voice and opinion through my writing. He really taught me to do so in a convincing way in order to really own the content.
I also met wonderful female founders who reinforced this motivation of wanting to be part of the Femtech space. I think of a fellow Swiss, Lea Von Bidder, who is the CEO of Ava – the ovulation tracking bracelet. She was also based in San Francisco at the time. We became good friends and we were actually on a panel together at South by Southwest (SXSW) in Austin where we talked about women's health. She taught me a lot about Femtech and about who the key players are.
And then there's Afton Vechery, the co-founder and CEO of Modern Fertility — a startup that encourages women to think proactively about their fertility rather than reactively to their infertility. These women have been tremendously inspiring and helpful throughout my journey.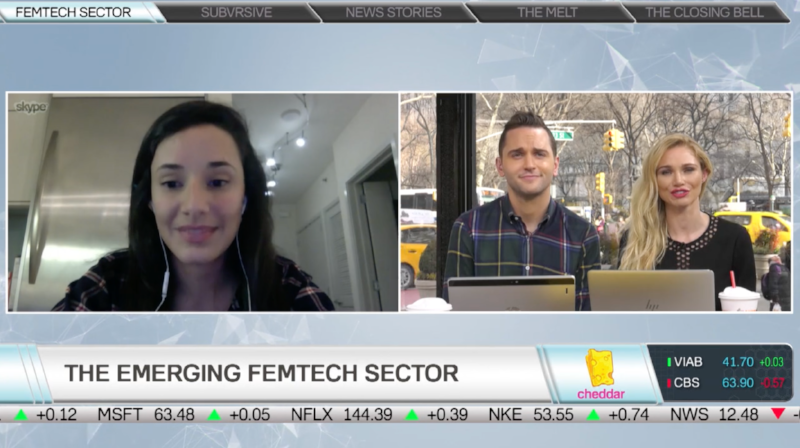 How does your field contribute to society?
First of all, I experience a lot of things as a woman myself, trying to understand my own body, fertility and hormones. I also address these questions as a journalist, which involves a more research-based approach. I strive to understand what founders are building and why investors are investing in Femtech.
For the past year, I've discovered Femtech under yet another angle as an investor. That has been amazing because my mission in life is to improve women's health all around. There are a lot of non-profits and foundations that do tremendous work to help, but I think it's time to position Femtech as a unique business opportunity for investors that will generate outsized returns.
The menopause space was recently valued at six hundred billion dollars, and that's just menopause! You also have egg freezing, fertility, pregnancy, periods, and sexual wellness. It's really about building this comprehensive image for investors to see. This is worth my time and money because there is a massive market that is still relatively untapped.
Do you think that there is still a barrier because most investors are men?
There are several aspects to consider here. The fact is that more than 90 percent of investors are men and some just don't get it. Or they don't really want to try and understand what it means to have lactation issues or vaginal prolapse. Unfortunately, a lot of them still cringe when they hear the words "vagina" or "menstrual blood"!
There's also a massive problem with social networks like Facebook and Instagram that ban ads relating to the women's health and sexual wellness space.
Many Femtech startups have a very hard time advertising their products and services on these social media platforms because the algorithms are biased. Several have tested them by posting ads about sperm, for example, which weren't banned. But if they talk about cervical mucus or vaginal rejuvenation, it will be labelled as adult content.
And this is a huge problem: There is still a perception that women's health and their sexual wellbeing is linked to adult content. While these tech giants could really help these companies spread their message and mission, they choose to block them instead.
A few years ago, I wrote an article on how Facebook's ad policies are hurting women's health companies. I chatted with a couple of startup founders in the space a few weeks ago and they said they are still encountering the same issue. Nothing has changed.
I'm planning on hosting a panel on this topic soon because I think we really don't talk enough about it.
There is still a lot of sexism in the medical and scientific fields.
Until the 90's, the National Institutes of Health (NIH) in the US didn't mandate that women be included in clinical trials. Prozac and Ibuprofen, for example, have never been tested on the female physiology.
What, in your view, is the role of public relations in supporting science, and how do you use them in your own strategy?
PRs play a massive role in it. Again, it's about educating people and communicating what's going on in an efficient manner. Good PR companies can help if they are passionate about a specific topic and understand it. They can help their clients, including startups raising capital or launching new products, broaden their views.
It really helps to see more and more press coverage around Femtech. That's why, even though I'm shifting to the investment side, I still write a few articles about Femtech as spotlighting these startups can help them.
Not only is it much harder for a female founder to raise capital, but it's even harder when you're a female founder raising capital for a product or a service that targets women's health. That's why I'm always happy to help them gain more exposure.
Have you noticed major differences between Switzerland and the US in terms of gender equity?
To be honest, I was shocked when I moved to San Francisco. It's one of the most advanced places in terms of technology and innovation. Yet they're so backward-thinking when it comes to gender equity. The majority of investors are men, the majority of founders who are funded are men.
I really did not see it as a progressive place. That being said, Switzerland isn't a great example either because until the 70's, women couldn't vote! But with respect to funding, there's much more funding available in San Francisco than in Switzerland, that's for sure.
Switzerland is really supportive when it comes to government grants, which are great for startups. But when you're going into a Series A or Series B and you're raising larger rounds, it's much harder to secure funding. They'll therefore relocate to the US or the UK as all the big venture capitalists are there. It's a shame because there's a lot of capital in Switzerland, but they need to take more risks with that capital and, especially when it comes to investment opportunities.
What would you tell young girls who want to get into science or Femtech?
I would tell them to go for it, one hundred percent! I would tell them to try and find mentors who are supportive and encouraging, and who don't try to minimize what they're doing or what they want to achieve. Finding the right mentors along the way is very important as it can really reinforce one's convictions.
The more women work in tech, get hired, funded and become investors, the more equity we'll see on a societal level. There are a lot of groups and initiatives out there that are supportive. There's a great investment fund in New York called Female Founders Fund that only invests in female founders. And then there's Alma Angels, which I mentioned earlier —  we only share deals where there is at least one female co-founder. Through these initiatives, things are starting to move in the right direction.
Have you experienced discrimination or harassment as a woman?
I was very lucky to always be surrounded by supportive men who wanted to help me. I have never myself experienced sexual harassment or assault, but I know that it happens too often. To be honest – and I hate saying this as a woman – but the negative experiences I've had in my professional life were generally with women.
And this is what I find the most disheartening: when women try to elbow other women out of the way because of jealousy or insecurity. Having said that, I've also had amazing experiences when working with other women, especially now that I'm in the women's health space.
When I lived in San Francisco, I did get some pushback when I decided to start writing about Femtech. I was the only female journalist in the team and the guys didn't really get how important it was to cover this space.
You have to be a bit bold as a woman and speak up. I haven't regretted doing so.
And now with Forbes and Vanity Fair, how do you get your articles through?
They give me an incredible amount of flexibility and it's really  been amazing writing for them. I've been a contributor at Forbes for the past two years now, and I have a column called FemBeat. For Vanity Fair London, I write for their "Women At Work" section, which spotlights inspiring women in business, tech and the arts.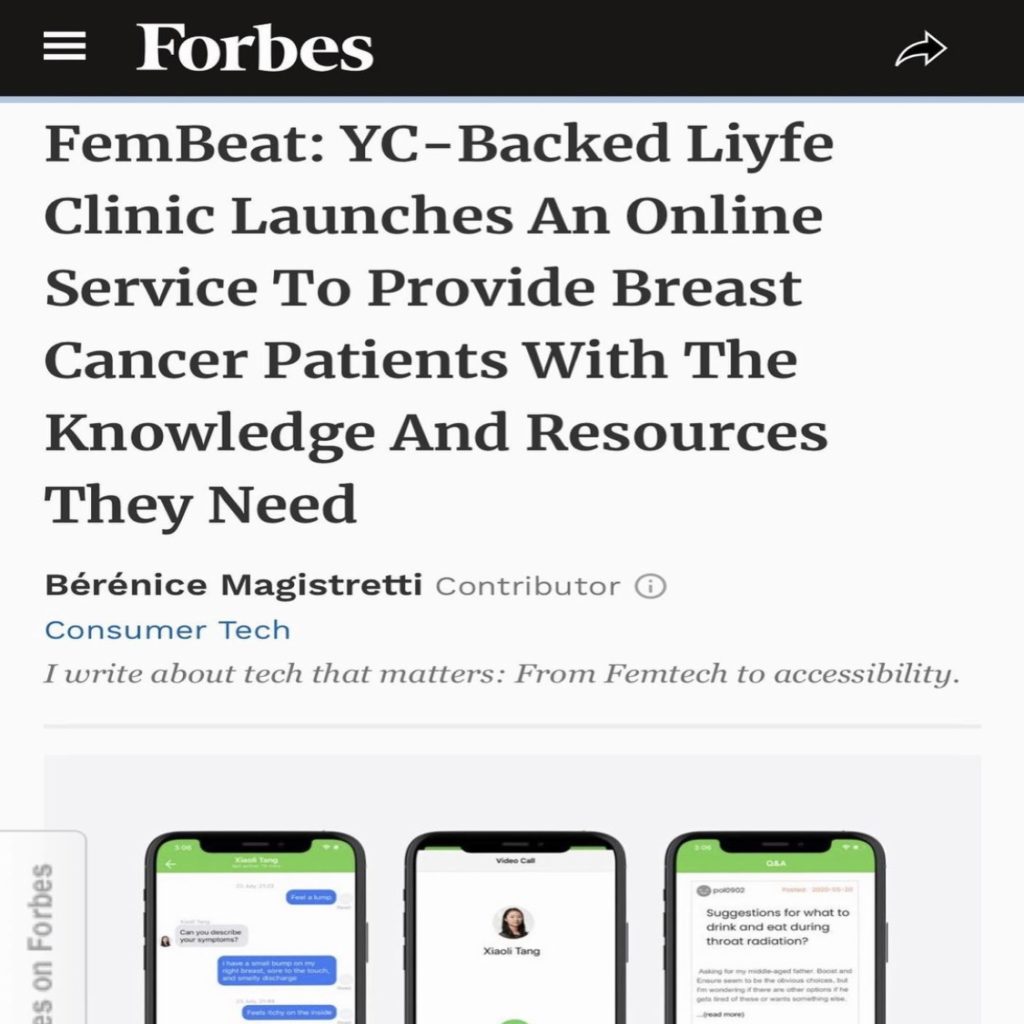 Is there something you would have done differently now that you look back at all these years?
I pushed myself a lot these past ten to fifteen years, to really find my way and my vocation. I've travelled a lot and I've lived in a lot of different places. Looking back now, I perhaps shouldn't have been as hard on myself as I was, especially with my disability. I'm visually impaired, which demands extra attention, focus and energy.
So now, at 33, I really feel like I can settle down and focus on what I want to do, which is become a full-time investor. I don't have to prove as much to other people as I thought I had to in the past. I do feel more accomplished and more empowered.
You really have to think about yourself, your needs and what really matters in life.
Any anecdotes you would like to share?
Yes. It was a few years ago, before I left for San Francisco. I was freelancing from Geneva for different publications, including Wamda, which covers tech and startups in the Middle East. I wrote several articles on Saudi Arabia and its tech scene for them.
One day, I attended a big tech event at the Ritz in Riyadh – I had been invited to participate as press. I arrived a bit early (how Swiss of me!) and thought I could sit in the first row, near the stage. But there were only men who sat around me, and at one point, one gentleman told me, very nicely, that this was the men's section. I was mortified!
I obviously wasn't used to these social constructs and traditions. And so I went to the women's section. 
Another anecdote that is kind of funny happened at Y Combinator's demo days in San Francisco. I used to go there for their demo days, during which they would present the startups that graduated from their accelerator program. Every time I went to the bathroom, there was a massive line for men, but none for women… It's usually the opposite! Sadly, this represents the lack of diversity in tech. But things are changing, which is great.